System Features & Benefits
Main Benefits
DAE's Lighting Control System Main Benefits - Simplicity, Convenience & Energy Saving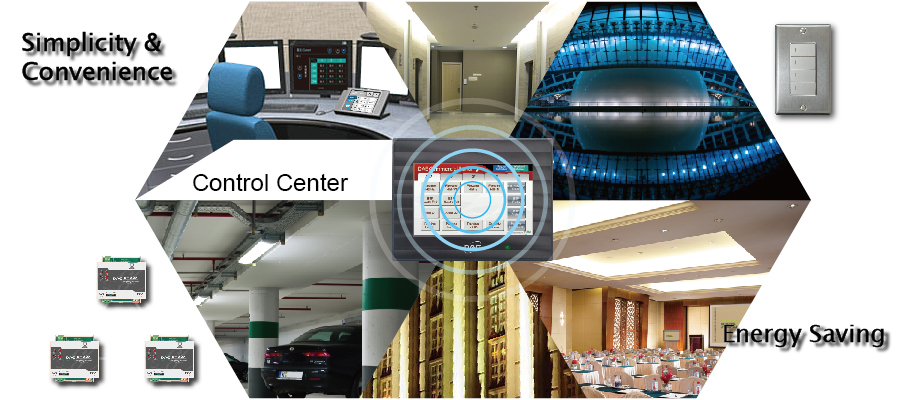 Interface Devices by Role
Large Spaces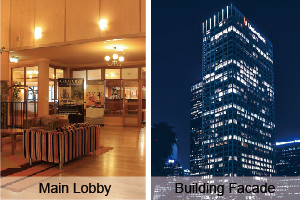 Open Spaces
Centralized control,
simple wiring.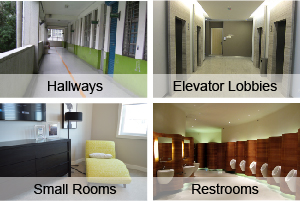 Enclosed Spaces
Standalone energy saving,
easy to use.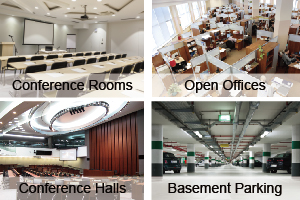 Large Venues
Dedicated controls,
troublefree energy saving.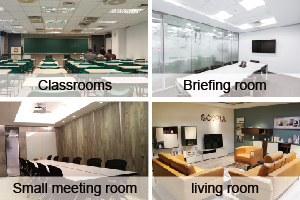 Scene Recall
one touch recall to
transform the ambience.
Open Spaces
Supports all types of lighting and highly reliable.
Lighting for Large Areas
Lighting for Enclosed & Discrete Spaces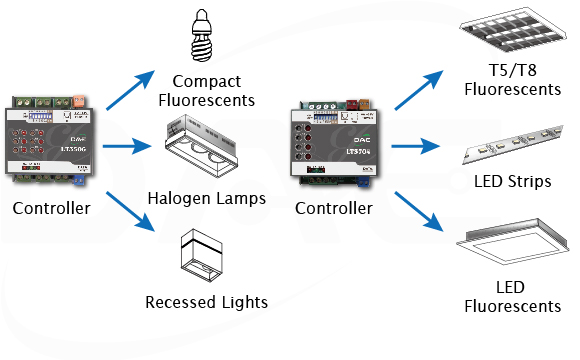 Interactive Control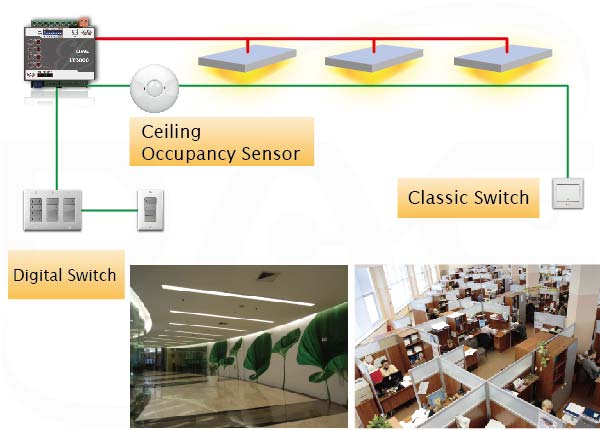 Controllers are programmed with special energy saving behaviors.
Can be authorized or de-authorized to work locally.
Scene recall for conference halls and banquet halls.
Scene Recall
Reliable & Scalable
Highly Reliable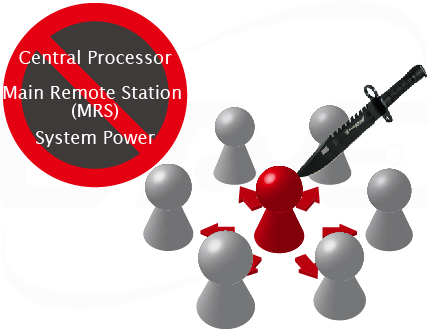 DAE's lighting control system is based on an architecture that eliminates the need for a central processor, main remote station or power supply. By doing so, reliability is greatly increased because there is no longer a single point of failure that can affect the entire system.
Scalable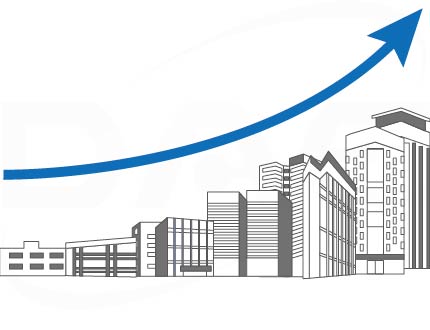 Scalable from tens to thousands of circuits.
System Integration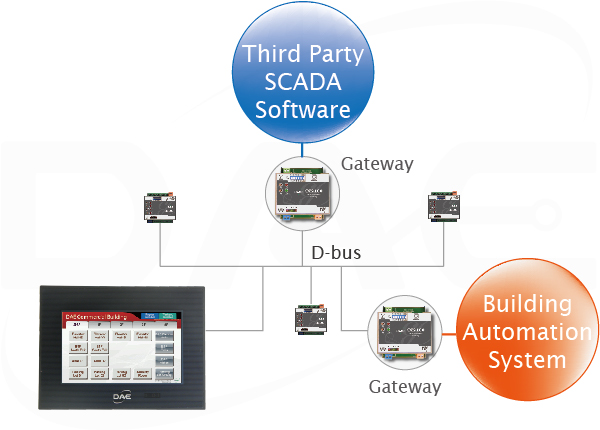 Very fast response to the central host
Gateway supports either RS485 or Ethernet interface, and communicates using the Modbus/RTU protocol.
Ease of Use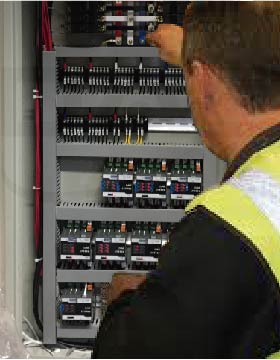 Basic configuration can be done on-board and requires no software or tools.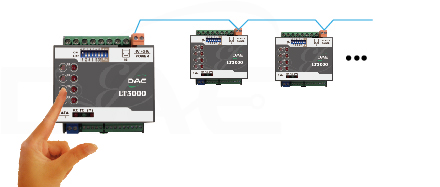 For more complicated setup, configuration can be done using an Android mobile phone.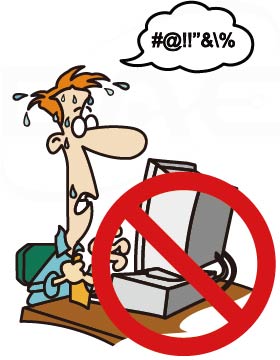 Configuration is so simple that it can be learned and manually done by the end user in minutes.