Open Spaces (A)
Public Spaces
Centralized Management:
Building public spaces occupy large areas, widely spread out, and variegated; thus it is imperative that they be centrally managed, but they also need to have local controls for user operation.
Introduction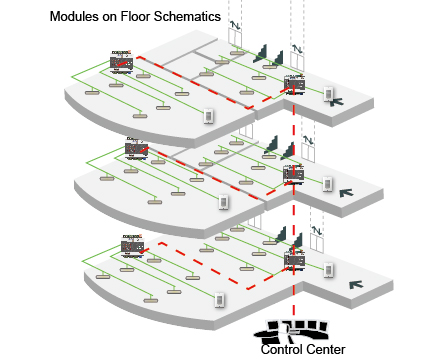 Buildings have large floor areas, with large number of lights and ventilation circuits, they are also widely spread out. They would benefit greatly from having a location for centralized control in order to simplify their management, reduce manpower and wasted energy, thusly increasing their overall value and quality of service.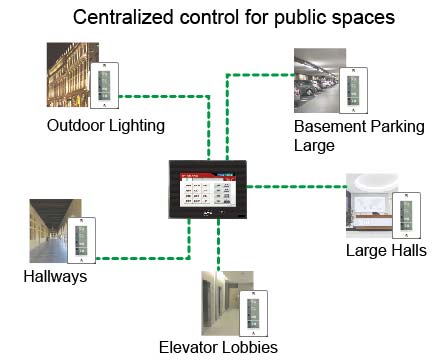 Power Equipment
The power supplied to the air conditioning, ventilation fans, exhaust fans, sprinklers, water fountains, can all be placed under the centralized control.
Architecture

Centralized Control
Gathering all controls into one location allows for the entire area or building to be centrally managed.
Local Control
Digital switches such as the IS45 or IS48 can be used for local control.
Control Modes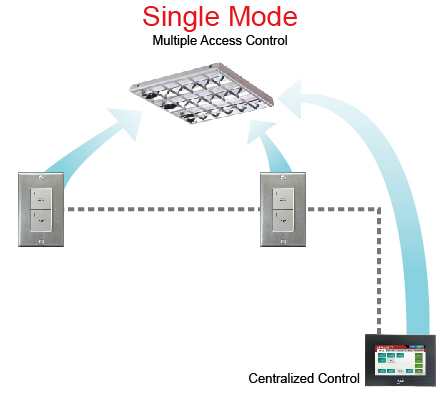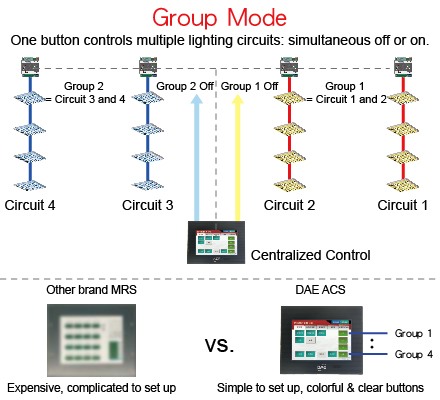 Scheduled Control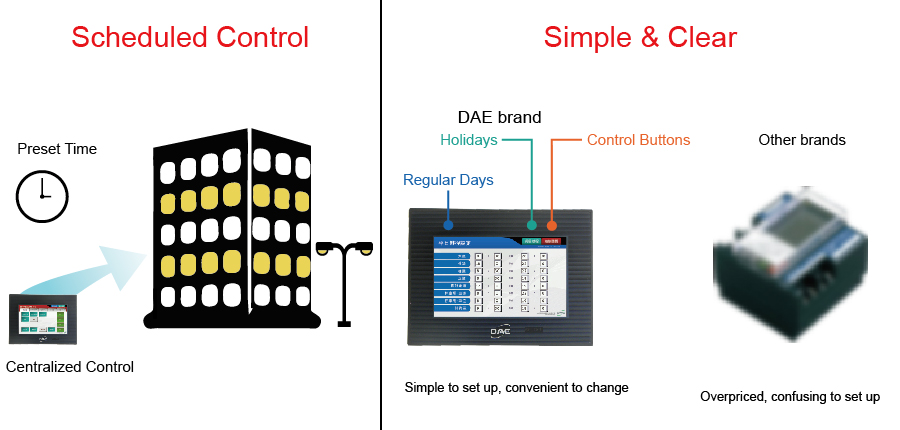 External Relay Modules
External Relay Modules Advantages:
Relays are replaceable.
Manual relay control.
High current capacity.
Internal Relay Modules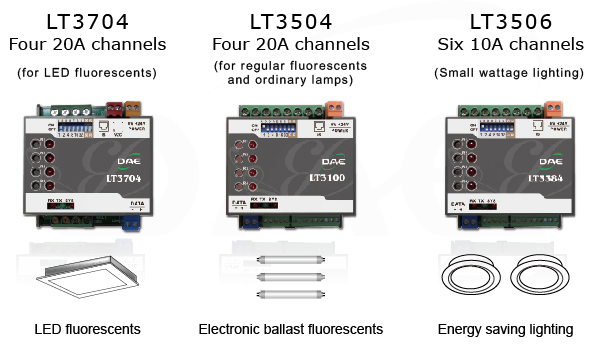 Internal Relay Modules Advantages:
Small and compact, occupies little space.
Lower cost.
Suited for retrofitting projects within existing panels.
Fluorescent Lights
LT3704 (4 channels, specially designed for LED fluorescent lamps
Each channel has its own built in relay, and is designed specially for use with LED fluorescent lamps, with zero crossing control technology that prevents damage done by the starting surge current.
Most LED fluorescents have their own built in power supply, and their starting current surge is great. The LT3704 is especially suitable because it can handle this surge current.
Each controller has 4 channels which can control up to 4 ac loads, each channel equipped with zero crossing technology to handle large current surges.
LT3504 (4 channels, for regular fluorescents and ordinary lamps
Each channels has its own built in 20A relay, and is suited for regular fluorescents and other ordinary lamps, since they have internal relays, they don't require the addition of the external LR02 relay which makes them compact and well suited for retrofitting projects.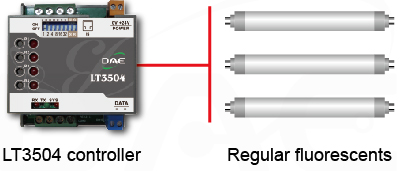 Each unit can control up to four 20A lighting loads. Suited for ordinary lighting.
Subarea Lighting
The LT3506 with its smaller rated relay may be used for sub area lighting since the amperage for each circuit is much smaller.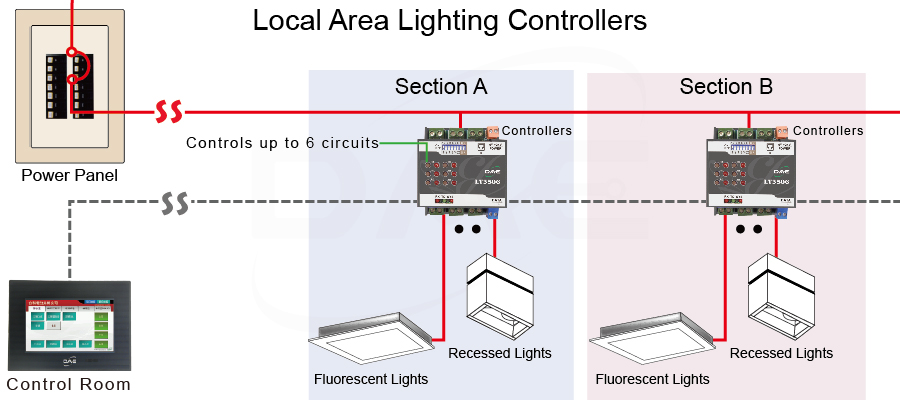 Outdoor & Commercial
The lighting circuits for building facades, billboards, street lights, stadiums, ball courts have large amperages because they use LED lighting or metal halide lamps.
LT2504/LT2508(External relay)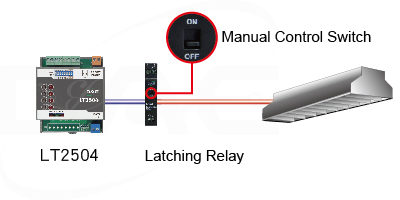 External relay allows it to handle higher amperage loads and loads with high surge starting currrents.
With manual relay switch for backup control.
When damaged, the relay allows for easy future replacement.
LT3100(External MC)
Four channel magnetic contactor controller.
Magnetic contactor unique feature: Can carry enormous current loads and being 3 phase at the same time.
具備接觸器狀態反饋,手動及過載監視功能
With built in ability to accept MC feedback statuses for manual/remote, and overload/trip.
Ventilation & Pumps
LT3100: best suited for the control of high power equipment.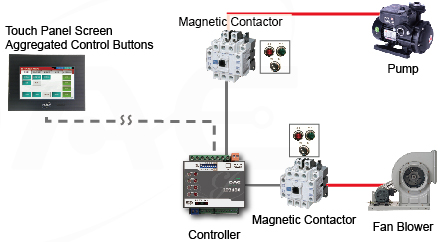 The controller can be used to control magnetic contactors, and well suited for 3 phase loads.
Can work with manual/remote switches, giving priority to local manual control.
Power Equipment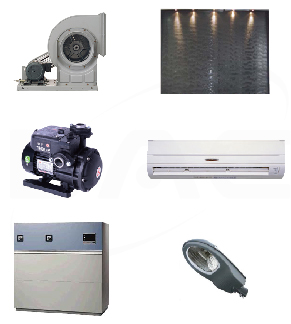 Basement parking ventilation fans, drainage control, fountains, sprinklers, air conditioning.