Prepaid Meter Concepts
Introduction

Overview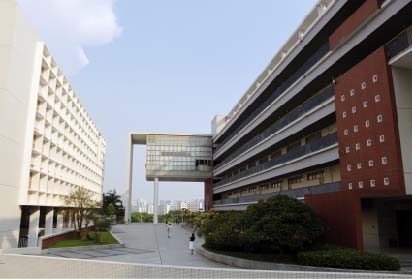 School Campus
Prepayment is not just the easiest and most convenient means for the user to pay for electricity, but it is also a very effective method for energy management.
Insert card to use,insert card to get power,remove card to cut off power is the basic concept for which a prepaid system works which can either be based on the power consumed or time elapsed.
The prepaid cards can be reused by reloading them with a desktop credit dispensing unit.
A prepayment system can be used not just in rental units but also in certain public places as well.
Public Spaces
Power is not for the building but for the people occupying the building.
In order to prevent wasted energy and encourage energy saving, a user pays system is the ideal solution as it is not only fair but is also a very effective energy saving measure.
Works just like a phone card, the user brings a preloaded card, inserting the card shows the remaining credits, only the actual amount consumed is charged to the card; this method is well suited for places that mscan be rented out such as classrooms, piano rooms, ball courts at night, auditoriums, activity centers and electric car recharging parking spots.
Subsidies can also be given to allow free use for up a certain amount, when the subsidy is exceeded, a warning is given and actual charging of the card begins; this serves as a means to encourage energy saving.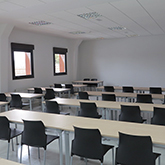 Classrooms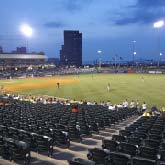 Ball Courts at Night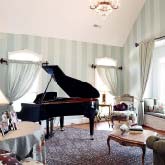 Piano Room
Rental Offices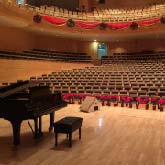 Auditoriums
Rental Units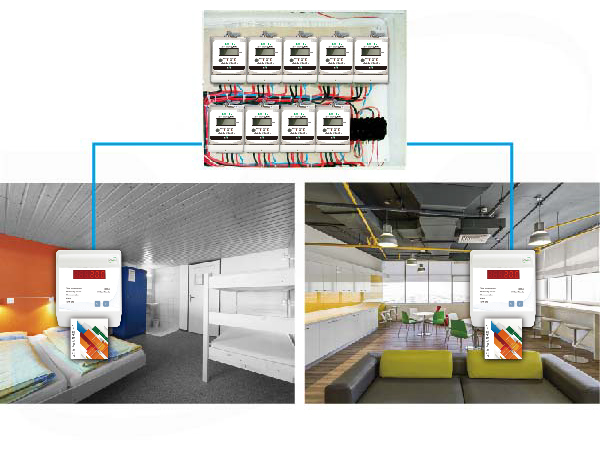 The rent is not the only thing that a landlord cares about, the electricity bill is also of great concern.
With a prepaid card system, the electricity bill is no longer a headache of the landlord as it simplifies collection and eliminates disputes; the tenant also benefits by having immediate feedback and manage their use accordingly. A prepaid system is transparent and fair to both parties.
Retail stalls, apartments, offices, dormitories, these are all places well suited to a prepayment system. Pay only for as much as is used.
Applications
Electricity Tariff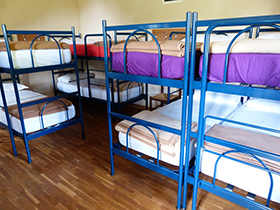 For instance, dormitories, cottages, research rooms. Everything that uses electricity is metered.
Airconditioning Tariff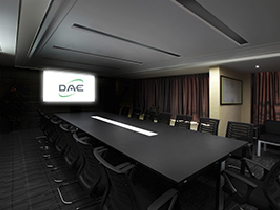 Suited for tariffing of split type a/c, variable frequency a/c, large box type a/c, central a/c.
Tariff Rate
Flat Rate, Inclined Block, Time Tariff
Resource Tariffed
There are two types based on the resource consumed:
Electricity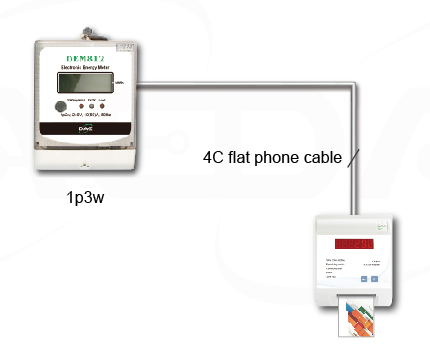 Time Elapsed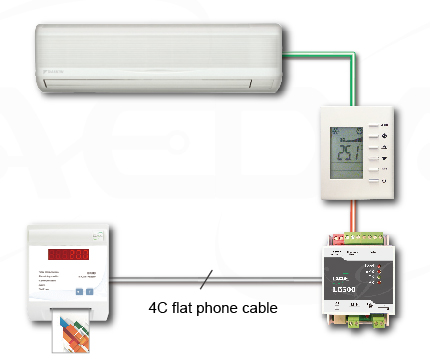 Form Factor
There are two types: split-type and combined.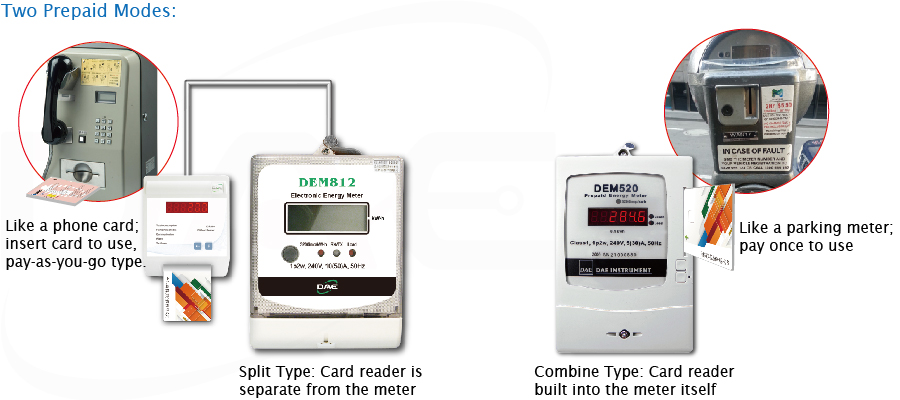 Water Meter Option
One prepaid card reader services both an electricity and a water meter.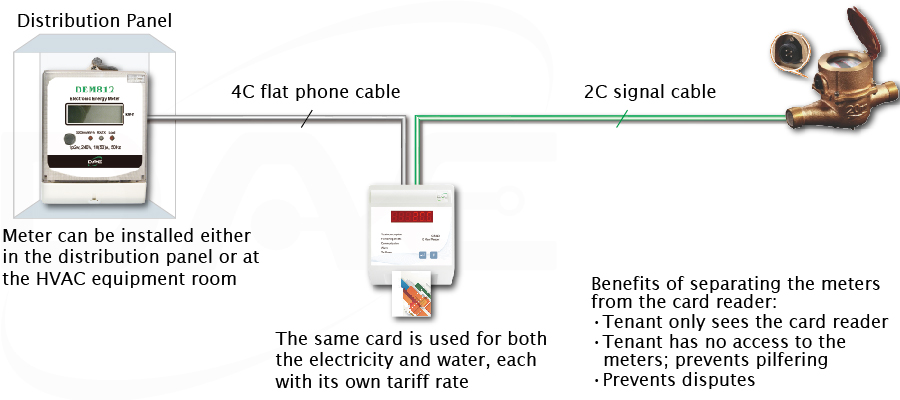 Credit Dispensers
There are two types types of credit dispensers, a desktop type and a kiosk type.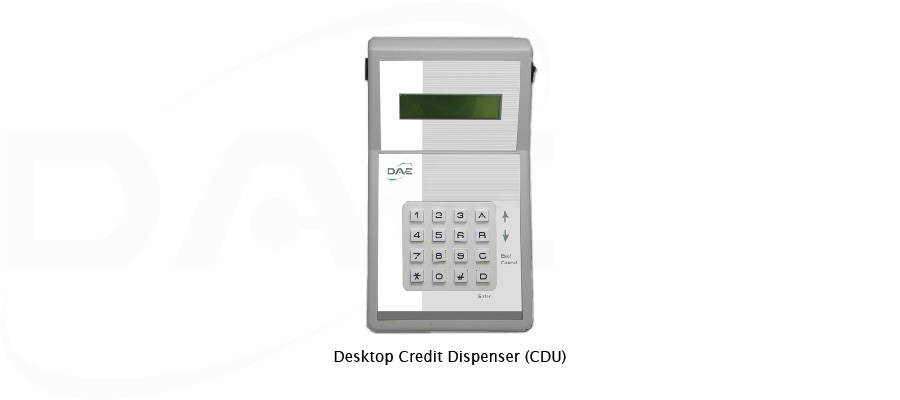 Once the prepaid credit on a card is used up, the card can be reused simply by topping (or reloading) it up from a credit dispensing unit. The desktop credit dispenser has an separate printer option available. The desktop credit dispenser unit can not only dispense credit but can also store the data for each transaction which can be later retrieved and used for accounting or auditing purposes.
Central Host
Each prepaid meter can be networked to a central host for real time monitoring and control.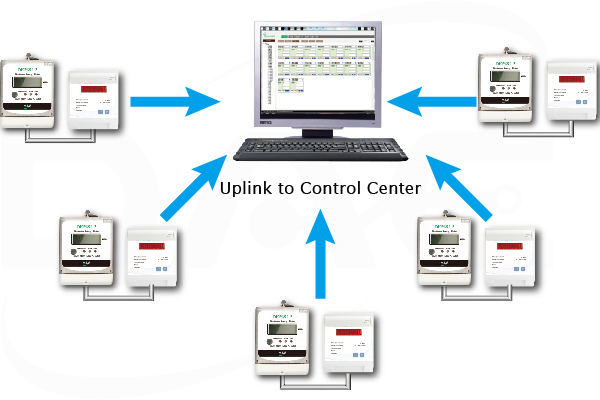 A central host can be implemented to collect data and manage the meters.
The tariff rate on the meters can be changed remotely from the central host.
A demand response system can be added to help in avoiding penalty from exceeding the contracted demand by using the meters as load shedding devices.