User Interface Devices
Introduction
There are three main classes of users for any lighting control system.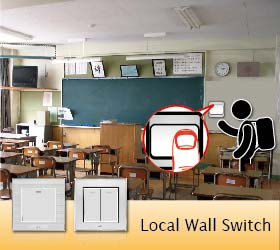 Local User
Locally placed wall switches for use by students, teachers and the general public.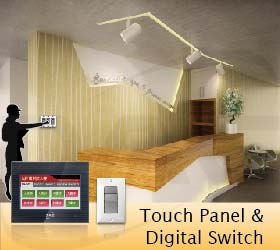 Building Staff
Touch panels and staff only switches placed in private areas accessible only to the facility manager and maintenance staff.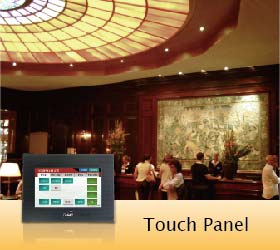 Central Control
A touch panel can also be placed at the reception desk or control room.
3 Switch Types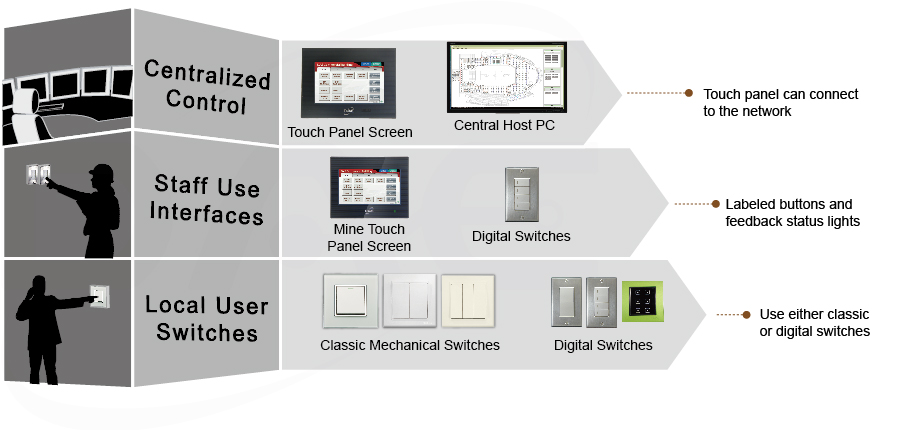 Centralized Control
Graphical UI with controls organized into pages for easy navigation
Automated schedule control
Multiple stations can be deployed simultaneously and is mutually redundant
Forced or authorized mode of operation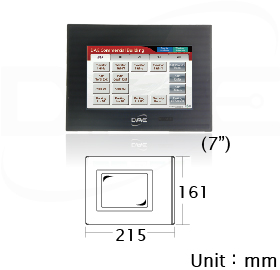 Touch Panel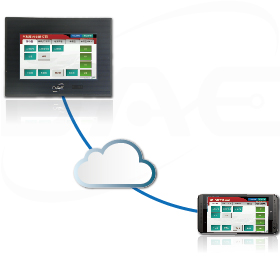 Mobile Mirroring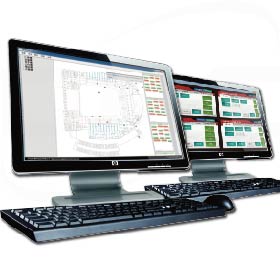 Central Host
Staff Use Interfaces
Unique Features
Digital lighting switches specially made for staff use only.
Digital switches or touch panels to choose from.
Single and group status feedback indicator.
Each button on the digital switch can be set for either single, group or pattern modes of control.
Does not deduct from the D-Bus address pool
Easy to reconfigure for later expansion or maintenance.
Touch Panels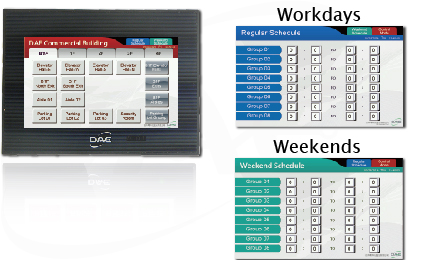 4.3 inch touch panel
4.3 inch screen size
40 buttons grouped into 5 pages
Adjustable scheduled control
Optional mobile, tablet or PC link control capability.
Digital Switches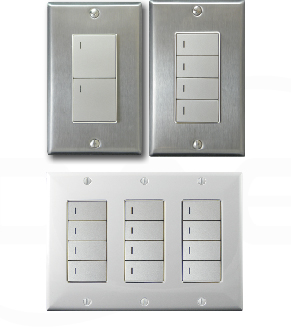 Local Digital Switches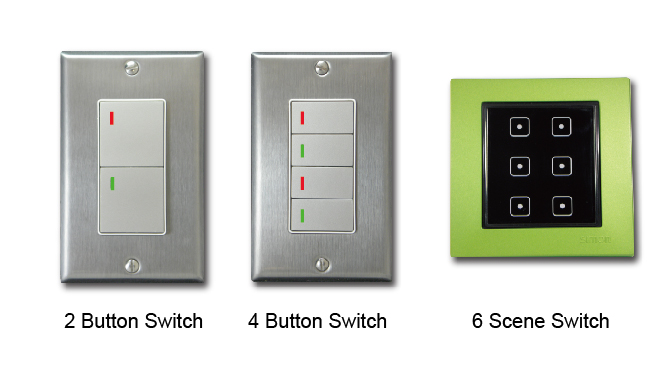 Local Digital Switch
Uses phone or network cable.
Easy to configure, change and expand.
Lighting status feedback indicator.
Flashing LED indicates that the central host is forcibly in control and local control is disabled.
Digital Switches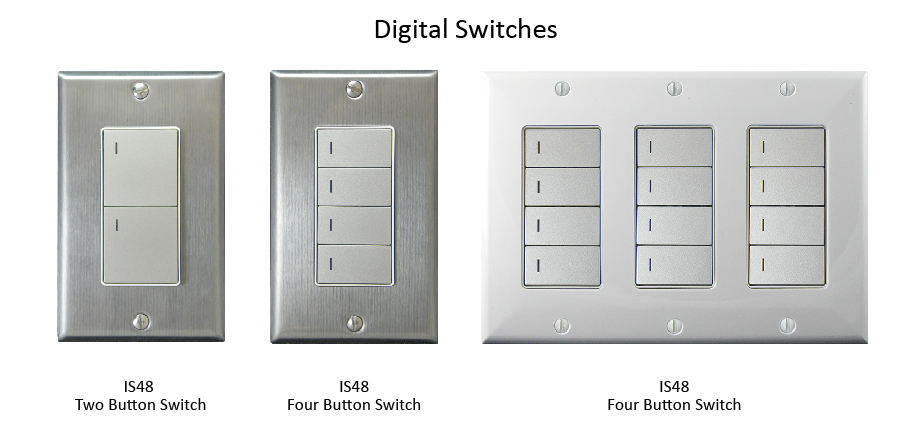 Local Classic Switches

Classic Mechanical Switches
Can be connected to various lighting controller modules using signal wires.
Attractive, durable and easy to maintain.
Does not require user training to use.
No Programming Needed
Simple Setting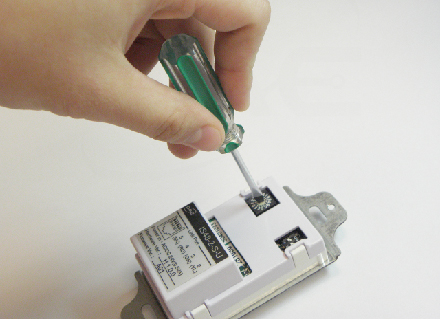 For use in open spaces (such as single or group), setting only needs to be done through the DIP switches, no need for special tools or software.
Advanced Setting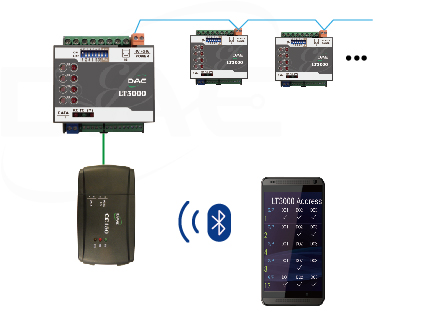 Setting special capabilities (such as interactive or dimming) can be done using an Android phone or tablet installed with the setting software and a converter device.