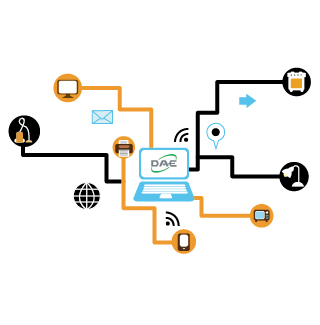 Simple, Functional & Practical
DAE's products such as energy saving switches, card prepayment, lighting control systems are simple in design and are single products that is actually an entire system on its own. Furthermore, they can even be expanded into full fledged central control system. Their benefits are immediate and yet can be integrated into a larger system.
Consideration for Both Management Needs and On Site User Convenience
Energy saving can neither neglect the needs of management or the local user, otherwise the result could not be achieved or worse yet the opposite effect would occur. The design of DAE's products always take this into consideration.
Dealers Do Not Need Software Expertise
Dealers for DAE products need only to have the capability to install and service electrical equipment, with some training, they will be able to perform sales and service without the need for any software programming.