EnergyLink 500
Intro
EnergyLink500
The EnergyLink500 is based on the EnergyLink400 with the added capability for departmental management (each with their own meters), allowing each to independently total their usage and make comparisons.
The EnergyLink500 is for high level applications such as: remote value adding for prepaid meters, prepaid card usage tracking, one tenant with multiple meters, time of use tariff, and automated scheduled control.

Remote Value Adding
Prepaid meters with the remote value adding capability can have credit dispensed to it remotely and have such transactions be recorded and reported.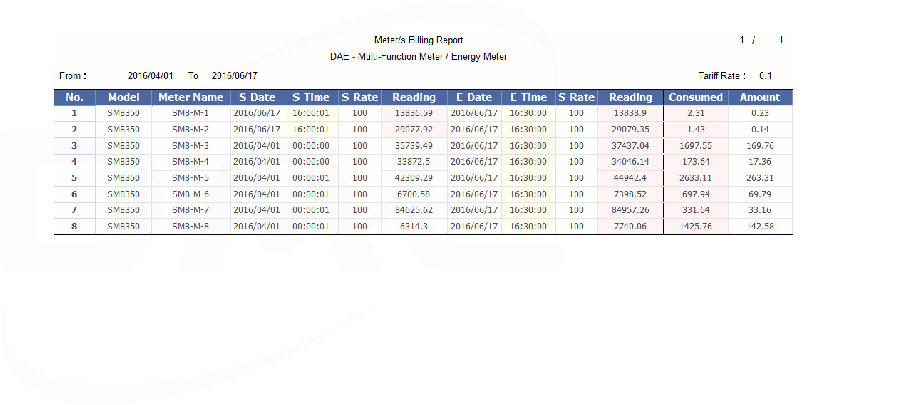 Prepaid Card
Provides the capability to search the meter reading records and create a simple bill, the search results can be exported as an Excel or PDF file.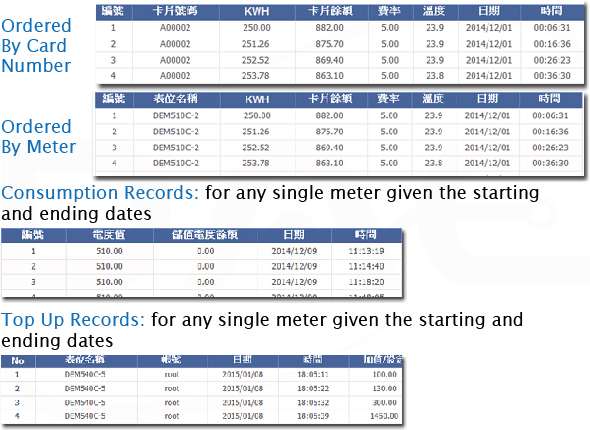 One Tenant Multiple Meters
One Tenant Many Meters: The EnergyLink500 is suited for an organization with many departments, wherein each department has multiple meters, or with one meter shared by multiple departments. Each department can have its own consumption report.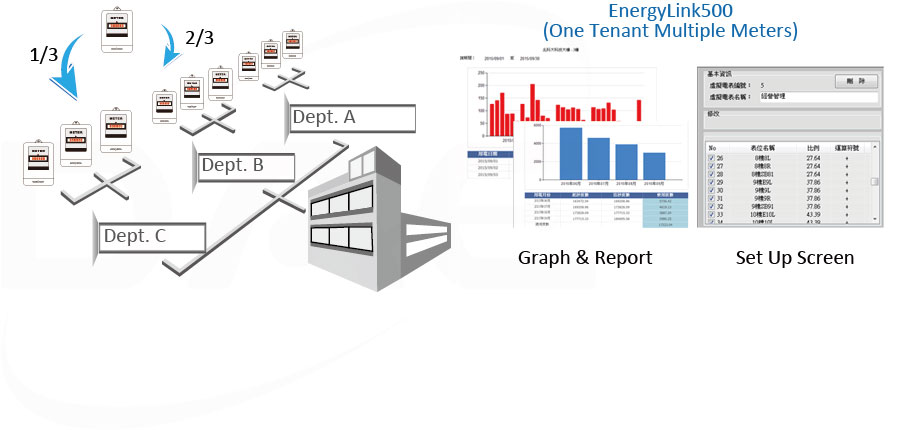 Common Expenses Allocation
The EnergyLink500 has the option to add the shared expenses module; which can compute the proportion of the shared expenses for each department.
Multiple Tariffs
The EnergyLink500 is also available with the optional time of use tariff module.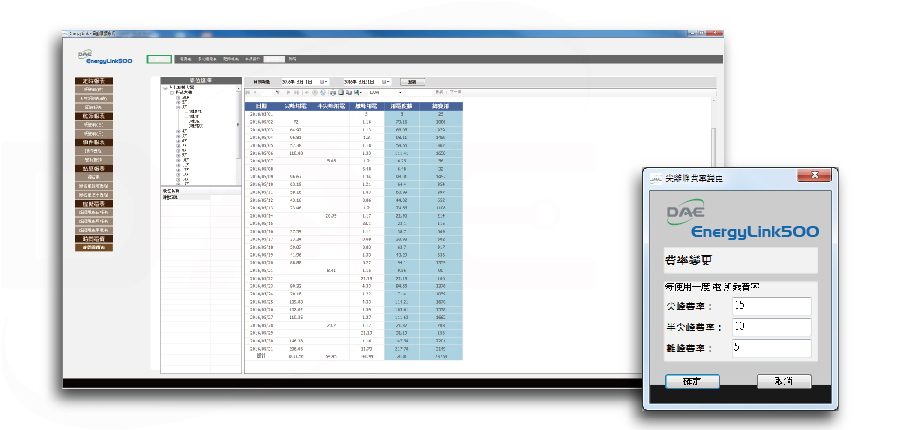 Scheduling
For meters or controllers with relays, a schedule can be set from the software to control them, the host computer can forcibly control them regardless of whether local controls have been authorized or not.