Credit Dispensing Units
Background
Eventually the credits on a card will be used up, once it does, it needs to be reloaded. There are three ways that this can be accomplished.
Desktop Credit Dispenser (manual operation)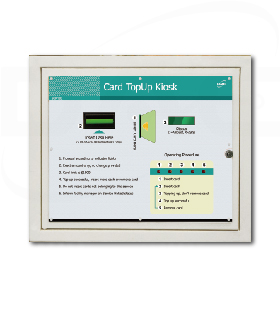 Credit Dispensing Kiosk (automatic operation)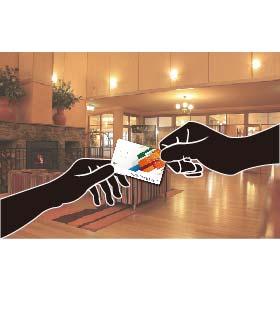 Card Selling Over The Counter
Desktop Unit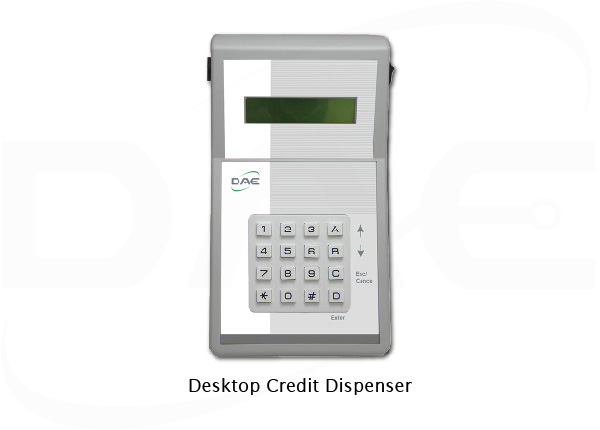 The desktop credit dispensing unit can be used to manually dispense credit to a card, and it can also be used to change the tariff rate.
This unit also has the ability to record the transactions which can then be uploaded to a computer as an option.
With the optional receipt printer, one can immediately print out a receipt as proof of purchase.
Vending Kiosk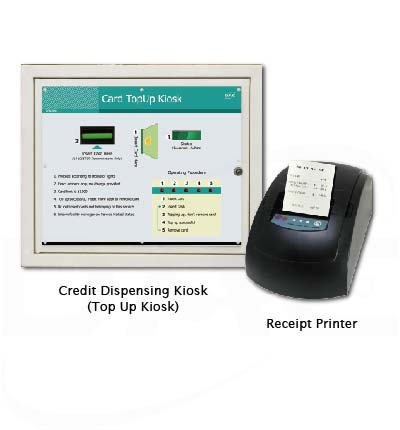 Works similarly to a parking lot self service toll vending unit, just insert the card and then the amount to be added to top up.
This unit also records each transaction, which can then later be uploaded to a PC using its communication interface.
An optional external printer is also available.
Card Selling Counter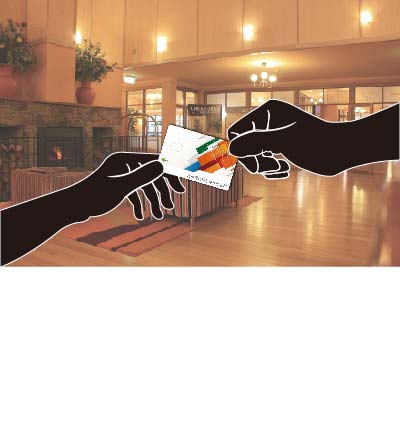 Card selling counter capabilities:

Accepts old cards.
Sells new cards.
Verification unit to check remaining amount on cards for refund.

The old cards are collected, reloaded then resold over the counter.
No credit dispensing is performed, simplifying management.