Local Dimming Controls (B)
Control Principle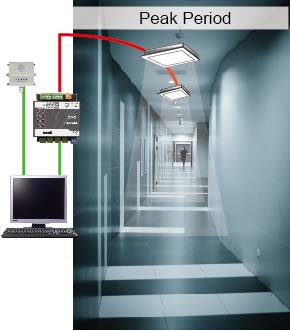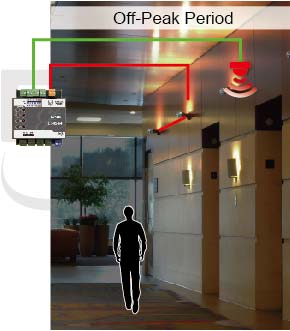 Can be used with sensors for local energy saving control.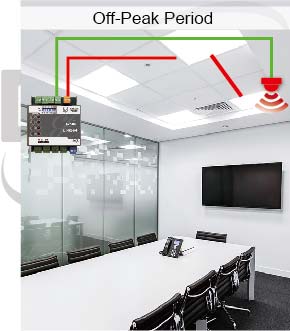 The IS45K can also be installed to allow for manual on/off control.
LT4544
Dimming Controller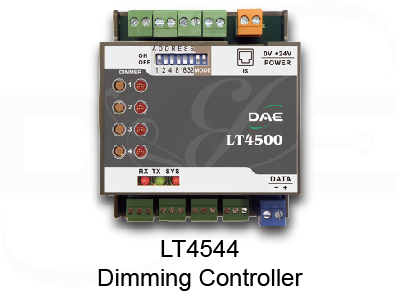 Provides for four 0 to 10V signal output, which can be connected to four adjustable dimmer power supplies or adjustable electronic ballasts.
For use with dimmable fluorescents or any dimming power supply that can accept a 0 to 10V signal input.
Can connect to either four K15 sensors or four classic wall switches to save energy through dimming.
Daylit Areas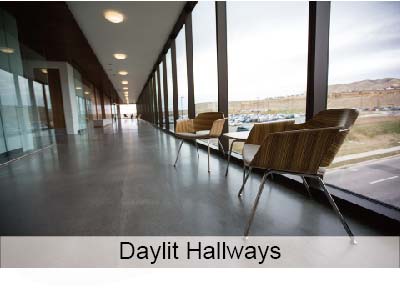 Effective energy saving can be achieved by exploiting natural light combined with dimming for daylit areas.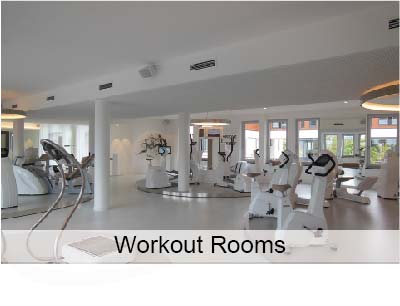 Adjusting the dimming level appropriately according to the type of space and its layout.
Daylight Compensation
Central Scheduled Dimming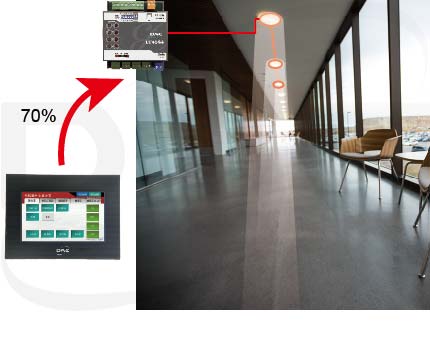 Central host decides dimming level as per schedule.
Daylight Compensation
Light dimming level is adjusted to compensate for the level of natural daylight.
A switch can also installed for manual control by the user as needed.
Scheduled Dimming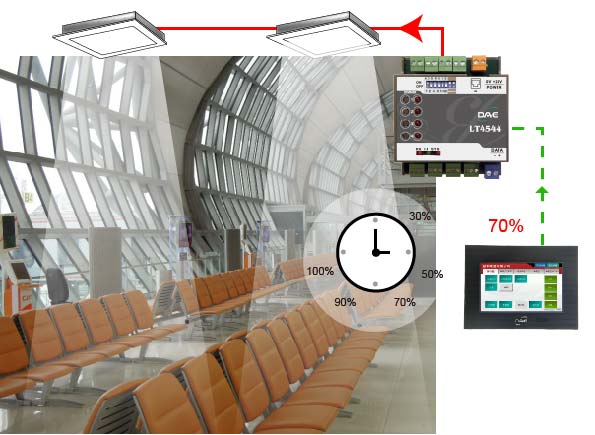 Schedule decides what dimming level to set in order to save energy.
Daylit Space Dimming
The room lighting level can be manually set depending on the natural lighting level.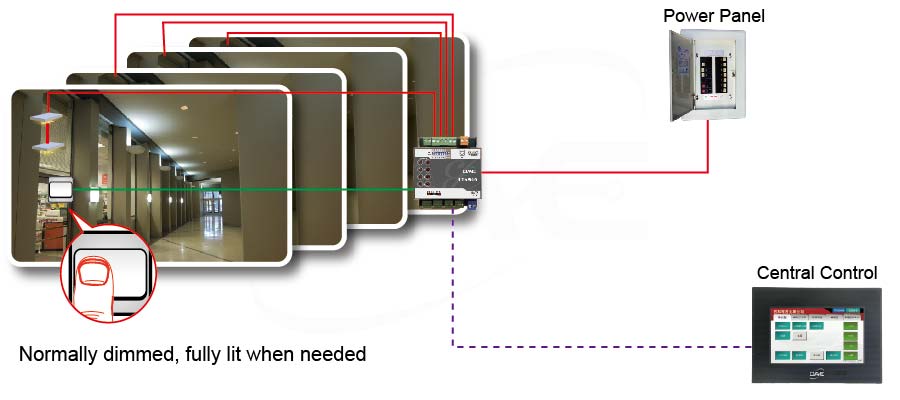 Room Dimming
Energy saving dimming for public daylit rooms, such as offices and library rooms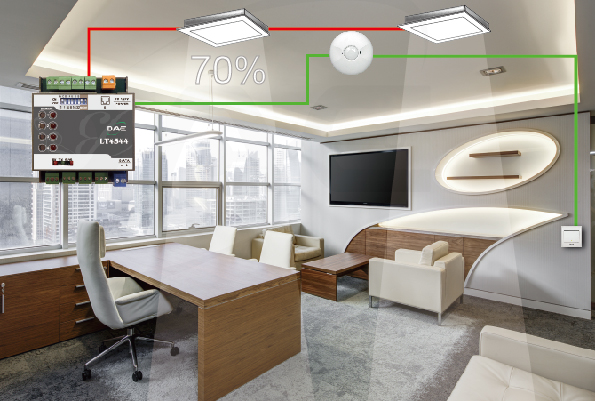 When daylight is sufficient, then room lights need only to be half dimmed (adjustable), if the user feels it is enough, they would not need to do anything.
When daylight becomes dim, then the half dimmed lights are not enough, and the user may press the switch to turn the lights to full.
With a K15 installed, if the occupant leaves the room and forgets to press the switch, then the lights will go back to being half dimmed after a short delay.
Elevator Sensor Dimming
Typical Usage: At night, hallways or elevators make use of sensors.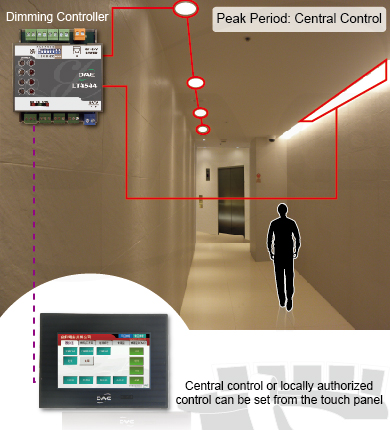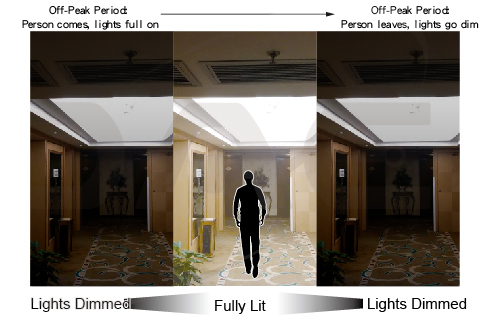 Function:
Peak Period

: Centralized control takes care turning the lights fully on, half dimmed or authorizing local control.

Off-Peak Period

: Local sensor control, people come, lights on; people leave, lights off.
Energy Savings
By making full use of sensors and integrated switches, one can expect to get the potential savings as shown below. Reference: US EPA Report
Small Offices(13~50%)
Classrooms(40~46%)
Meeting Rooms(22~65%)
Restrooms(30~90%)
Hallways(30~80%)
Warehouses(45~80%)