Meeting Room
Role
Every company must have a meeting room, and a showroom as well. A meeting room is not just a place to exchange ideas, but more importantly it is a place to meet with customers, conduct negotiations, but also a place to show off the company's prowess.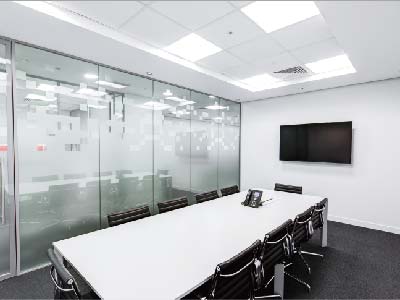 Just like the living for any home, the meeting room is the place that receives the most amount of attention when it comes to furnishings and decor, it is a place that receives the most effort and expenditure.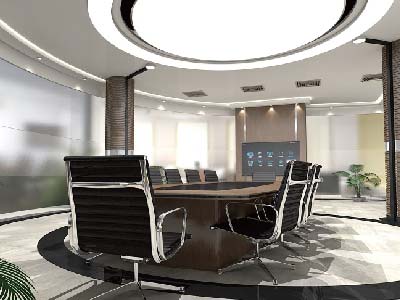 The larger the enterprise, the larger space is needed for the meeting room, and all sizes of meeting rooms are needed as well; the space need to be versatile as well in order to meet the need for different types of gatherings.
One Touch
Regardless of what user interface device is used, a single touch is needed to transform the atmosphere of the entire room. Transforming the meeting room into a place that is more organized, professional and stylish.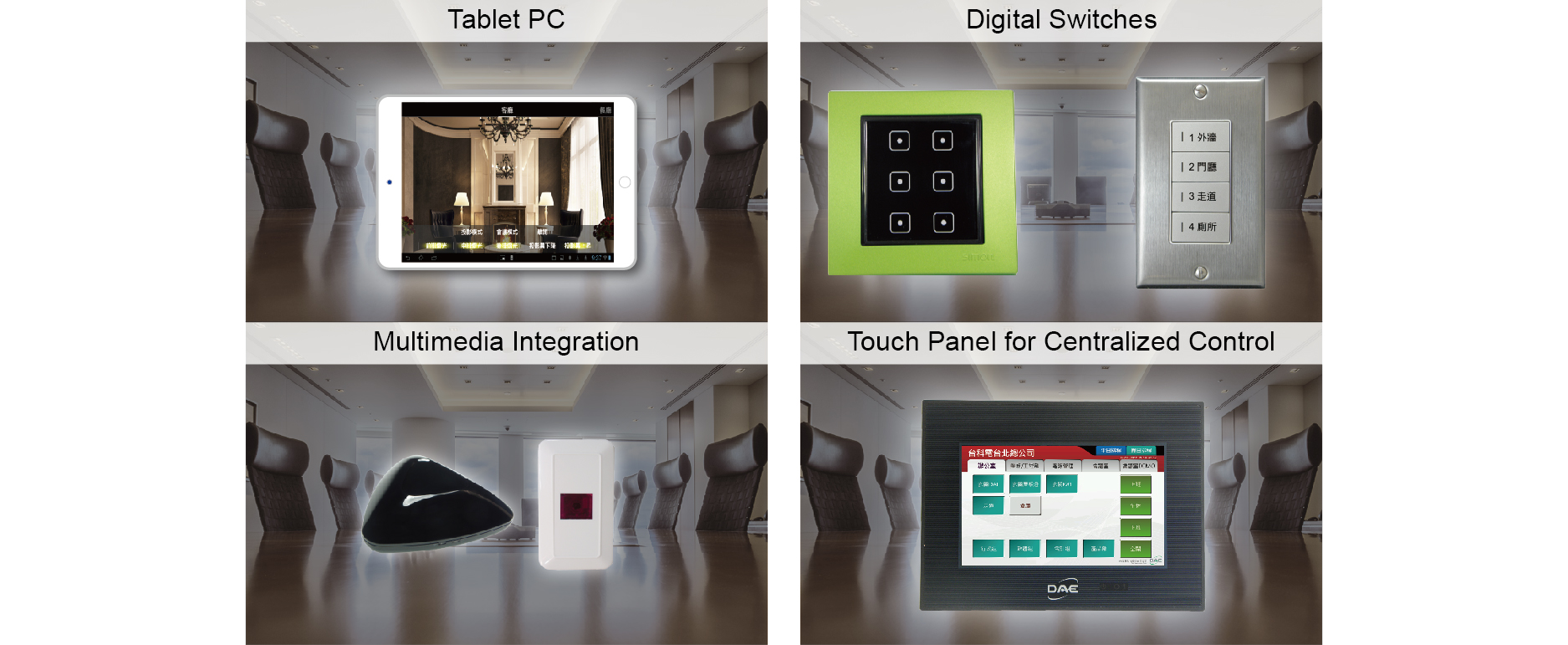 Meeting Room
Different activities require different lighting combinations and either the raising or lowering of the projection screen. With a modest budget, one can imbue any meeting room with high technology.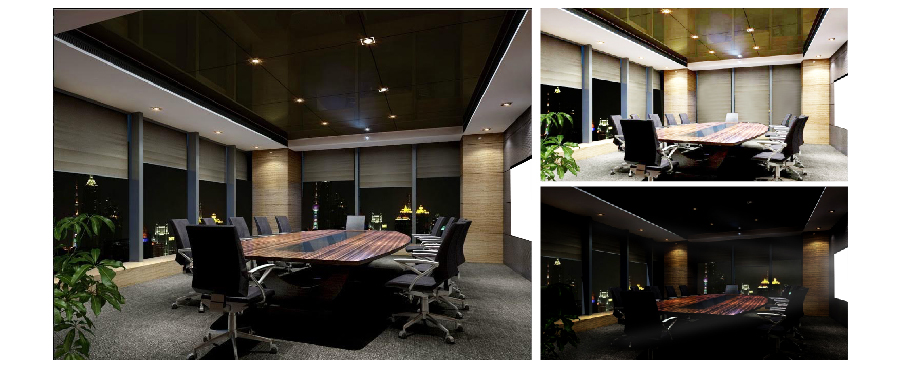 This sort of system, does not require a budget that costs an arm and a leg. Most medium enterprises would be able to afford such a system that is great value for the cost.
Conference Room
Different activities can have different lighting scenes, activated with a single touch from either a digital switch or a touch panel.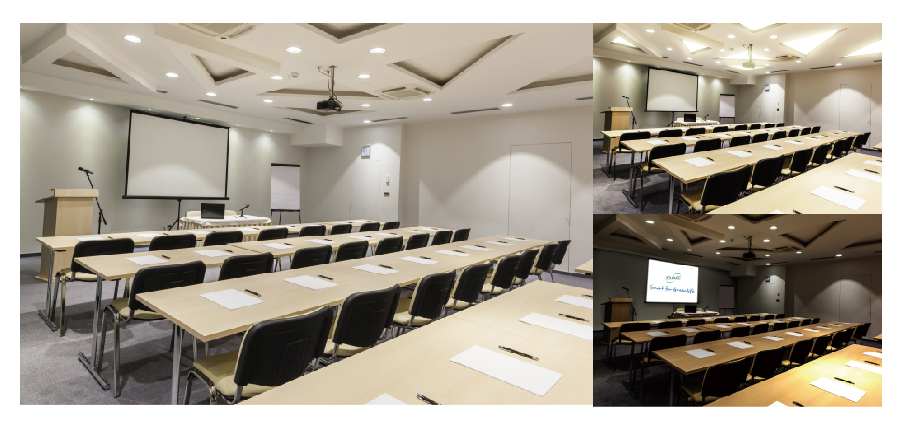 System Diagram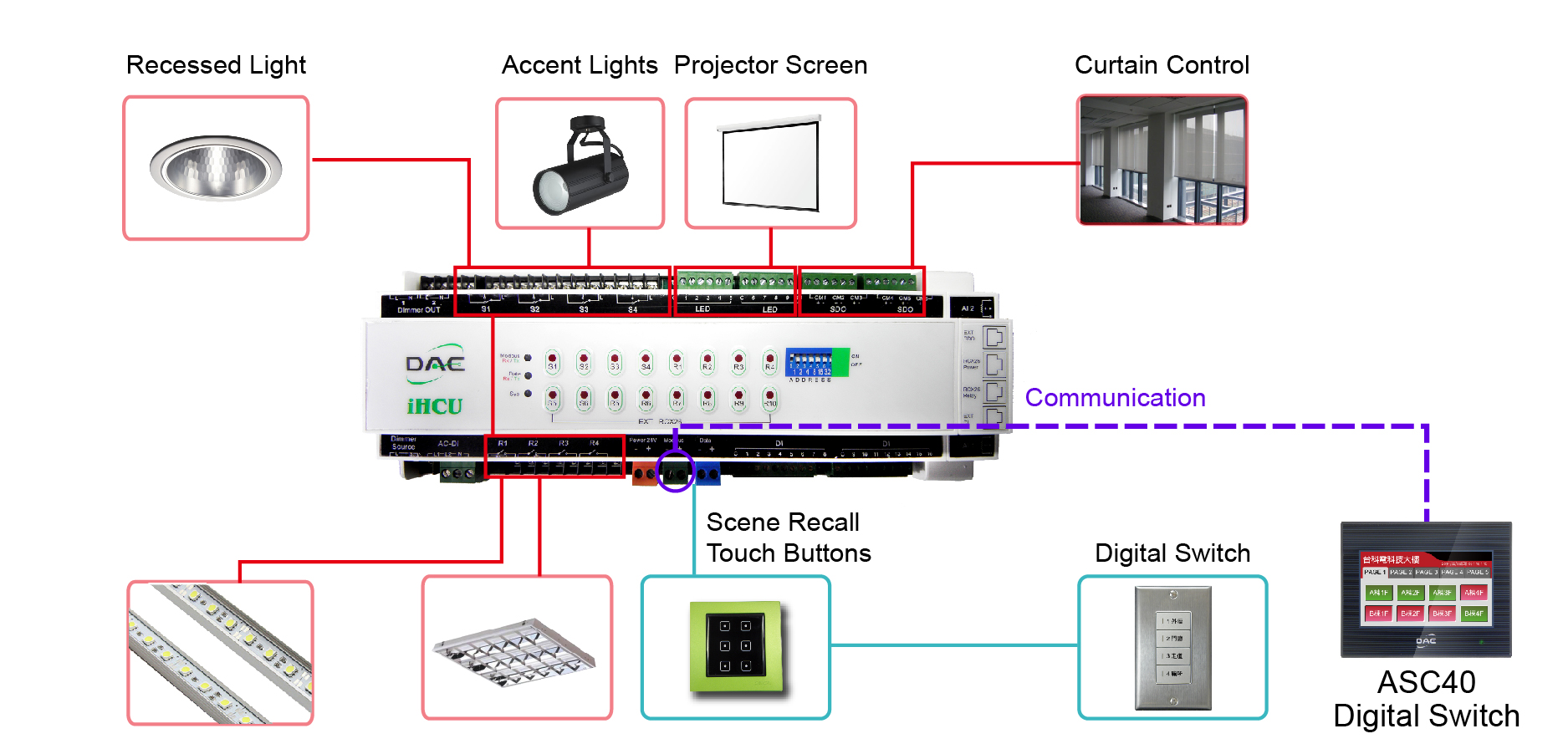 Multimedia Integration
When it is necessary for a meeting room to integrate both the projector screen and projector, then one should make use of the IS50 infrared remote control (integrated by IR training). At the same time, one can also use a mobile phone or tablet for remote control as well.