Standard Hotel Room
Introduction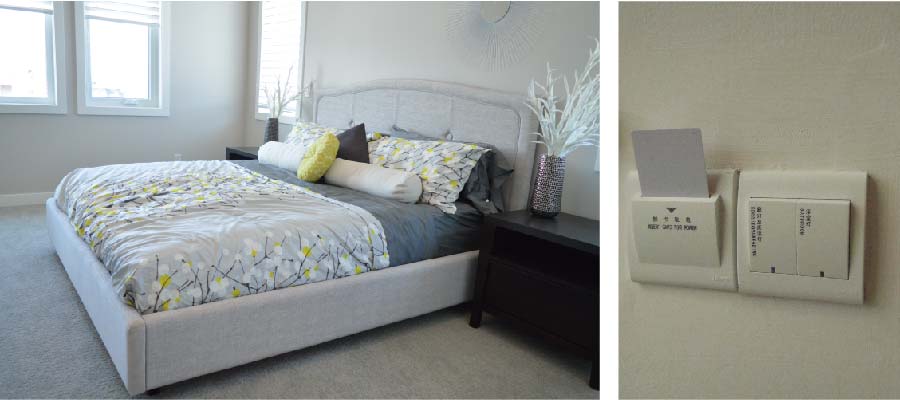 In a typical hotel, the guest rooms occupy at least 70% of the entire building, but for a small to medium sized operator, purchasing a complicated and substantial room control system is simply too costly to even consider, which is why there is the need for an effective yet inexpensive alternative.
Requirement
How to know if the guest is in the room?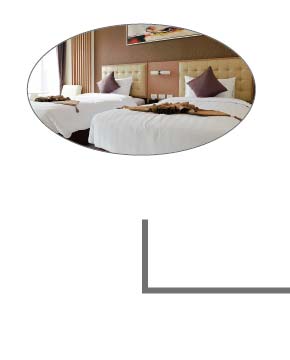 Does the room need cleaning or does the guest need assistance?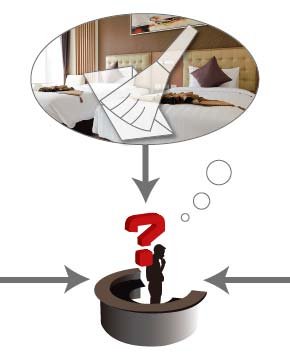 Should the guest be disturbed for an outside call?/p>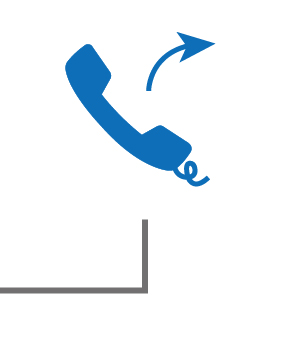 System Diagram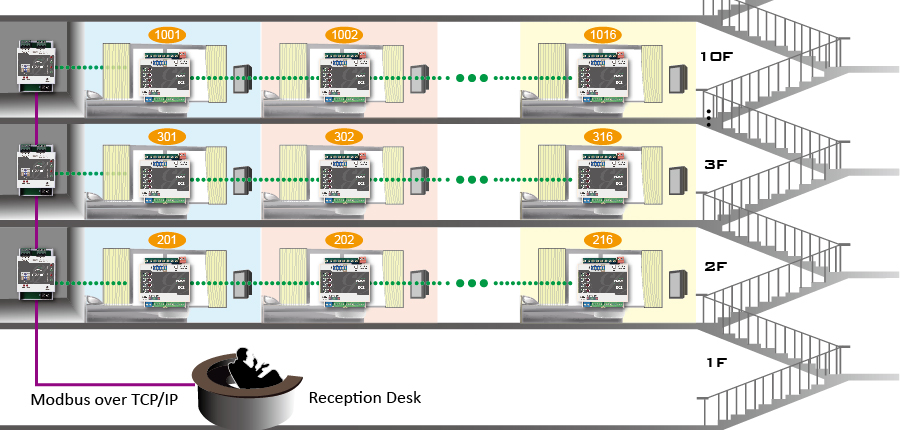 Features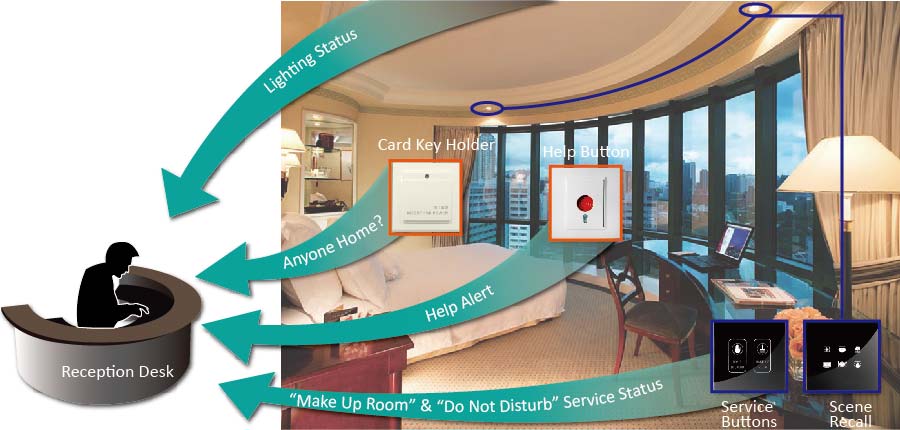 Entry/Exit
Functions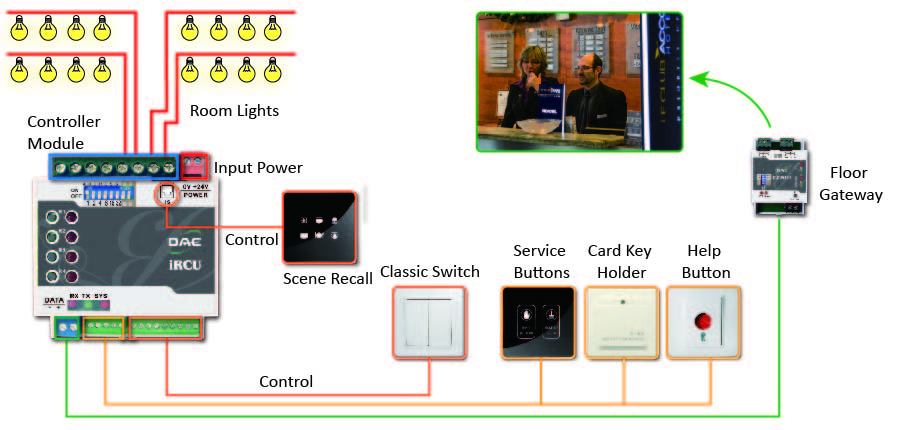 Specifications
| Item | Quantity | Description |
| --- | --- | --- |
| Regular control port | 4 channels | |
| Card key detect | 1 channel | Connects to external card key slot sensor unit |
| Room status detect | 2 channels | Make up room, Do not disturb; connects to external sensor units |
| Safety status detect | 1 channels | Can connect to emergency button or sensor |
| Classic switch input (single mode) | 4 channels | Paired with control ports R1~R4 |
| Classic switch input (scene mode) | 4 channels | |
| Digital switch interface (RJ11) | 1 channel | Connects to external touch button switch |
Scene Recall Switches
Six scene selection buttons on one switch, connected to the room controller via a 4C phone cable.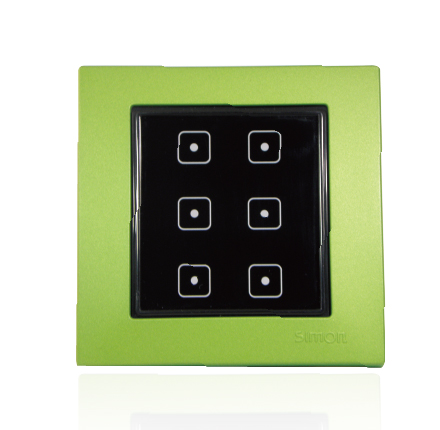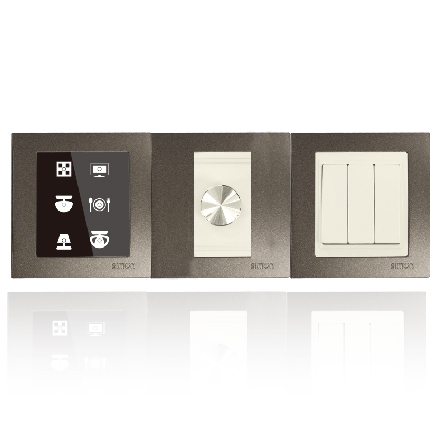 Special Switches

Mounted outside the room door.
With "Make Up Room" and "Do Not Disturb" status indicators.
Touch sensitive doorbell.
Backlighted display.
Requires doorbell speaker and matching room status control switch to be used.
European Standard Switches