Reading & Chat Area
Application Spaces
Reading Area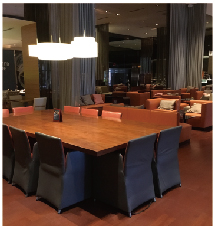 Chat Area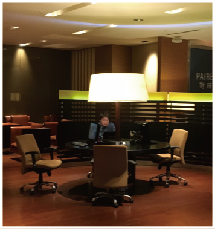 Computer Area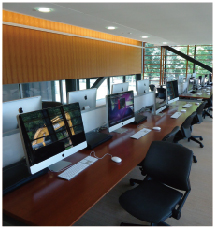 Periodicals Area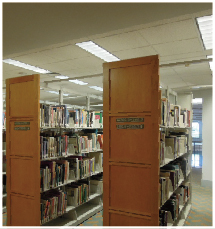 Traditional Approach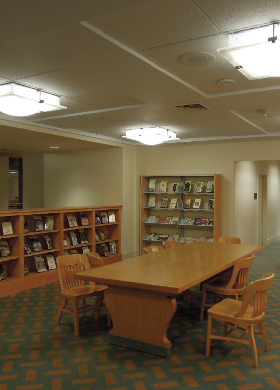 Small Reading Room
Traditional Approach 1: Staff Managed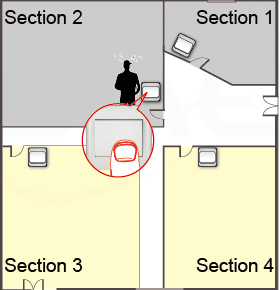 Each section has its own control switch, which would be spread about and hard to manage.
The staff manages each section which is too bothersome for the staff.
Since it is too bothersome, most lights are simply left all day long.
Traditional Approach 2: Sensor Controlled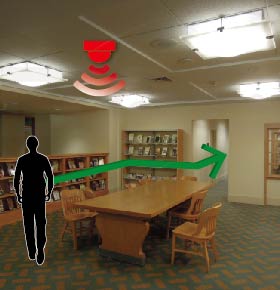 Even though someone means to just pass through, the sensors trigger the lights to turn on.
Proposed Solution
Manual on; occupant leaves, auto off.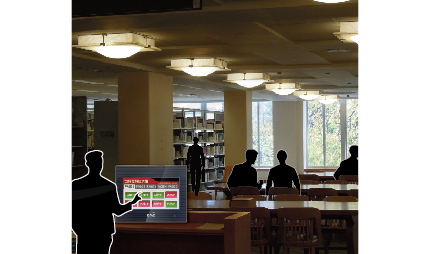 Busy Period
The facility manager forces the lights on through the touch panel; forces meaning that the sensors are to be ignored.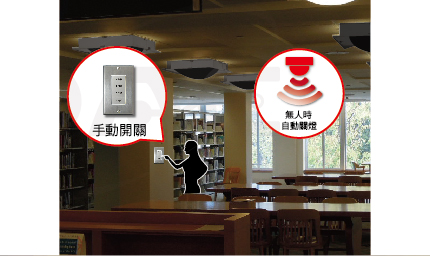 Slow Periods
The facility manager authorizes the local controls through the touch panel.
When someone enters the room or a particular section, they can turn the lights on manually through the nearest wall switch
Whey they leave, the sensors automatically turn off the lights.


Note: When someone is just passing through, unless they push the wall switch, the lights won't turn on automatically.