K86 Power Reset Switch
Applications
Simple and energy saving control method.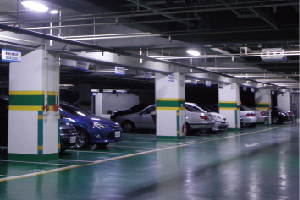 Basement Parking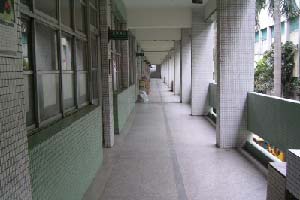 Long Corridor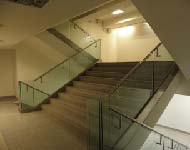 Stairwell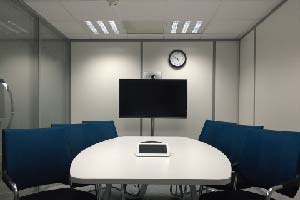 Meeting Room
Classic Switch Shortcomings
Classic Switches
Neglecting to turn lights off after use.
Inconvenient, there are problems no matter how many switches are placed along the hallway.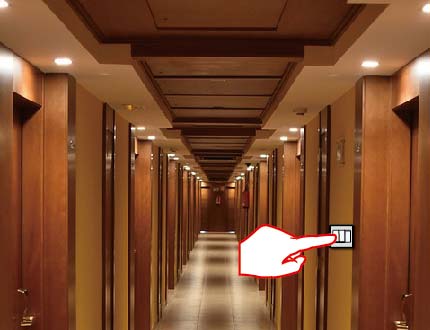 User turn lights on, but not off.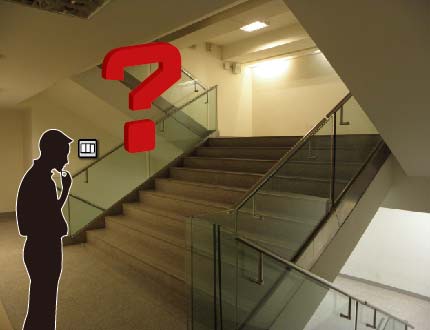 Up, down, left, right, which is the right switch?
Regular Sensor Shortcomings
Sensor Usage
Lights turn on automatically even when not needed, which wastes energy and also reduce the lifespan of the lamps and sensor.
Usually installed high up in the ceiling makiing it difficult to service or maintain.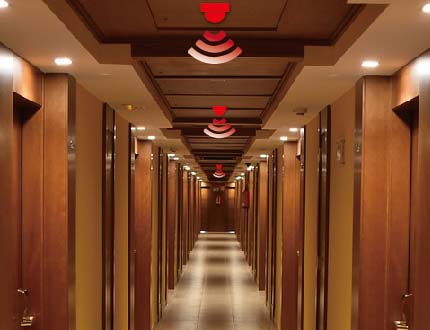 Multiple sensors needed to cover entire hallway.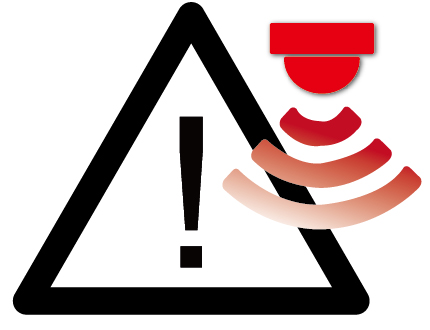 Loads with high starting currents can harm and easily damage the sensor.
Introduction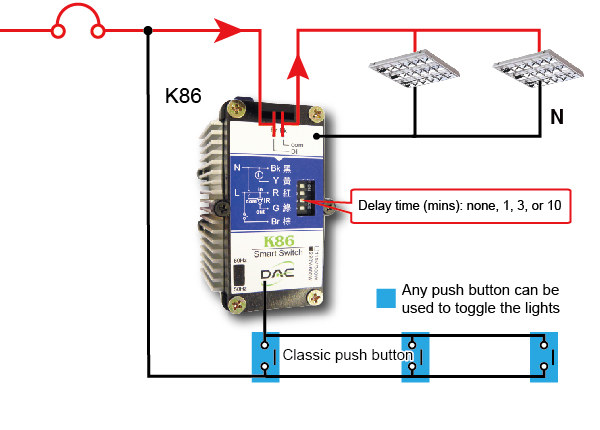 Basic Functionality
Power resetting - lights won't turn on even if power is supplied.
Can be used with classic button or rocker switches.
Separate models available for 110VAC and 220VAC.
Up to 3A load, no arcing contactless control (triac based, no relay contacts)
Three typical usages:
Multiple access control with delayed auto off (Hallways)
Power supplied but lights won't turn on (Single Rooms)
Lights on only, no off (Ball courts)
Control Modes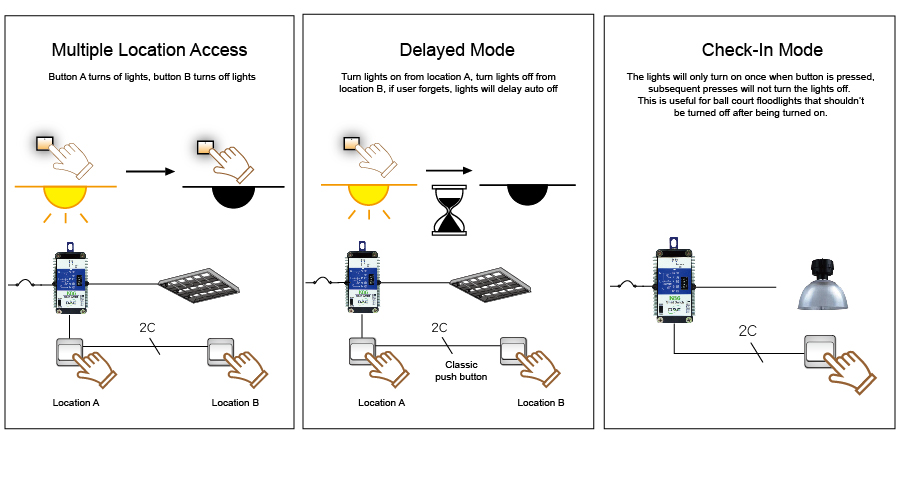 Hallways
Before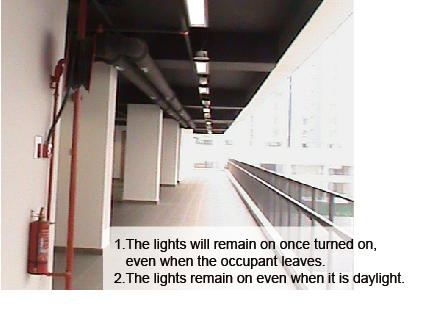 After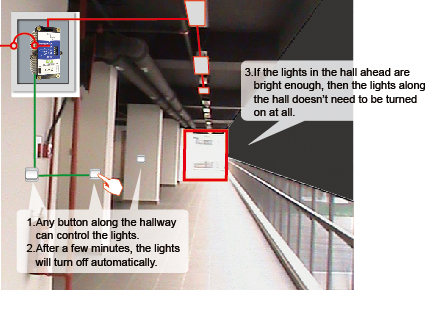 Hallways Wiring Improvement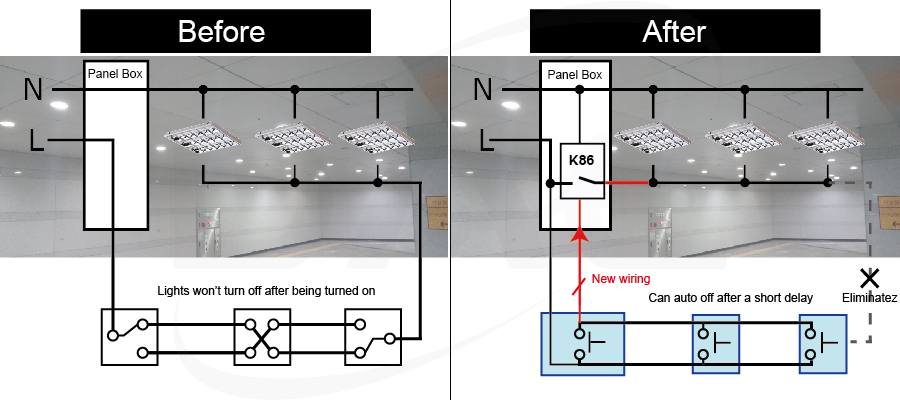 Single Rooms
When the occupant leaves and forgets to turn off the lights then much energy will be wasted, how can this be prevented?
Before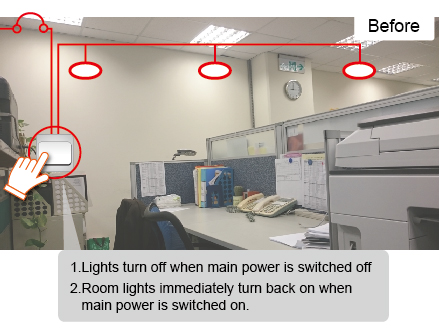 After
Outdoor Ball Court
Before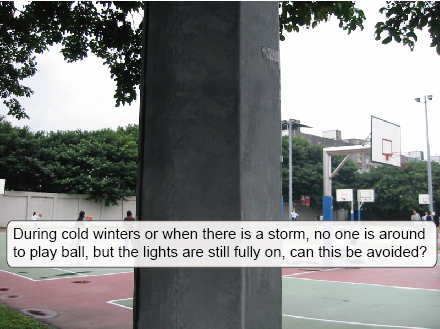 After